Unrivalled insight into the hospitality sector
We will tell you exactly how it is - the good, the bad and the "meh". We will work with you to ensure that whatever your business aspirations are, we offer you the best advice available in the sector.
Industry Advice
Owners and founders of exciting events across the UK
We run Competitive Socialising the Power of Play, Multiple Conferences, Awards Dinners, The Licensing Index, Breakfast Meetings, Workshops, Private Directors Dinners.
Event Planning
Connecting you with business success!
With over 100 years of combined hospitality experience at ALL levels, we possess a genuine tool kit of advice, information and skills to fully understand and appreciate YOUR challenges, celebrate, maximise and amplify your successes.
Networking
Our Testimonials
Hear from our satisfied clients! We strive to go the extra mile for all of our clients, and we\'re so happy to hear this is being reflected in the feedback on our services. See our full range of testimonials here >
Jade got me to the next level! From introducing me to new clients, to helping me organise my company plans. Jade helps with all artwork and design from brochures to my website. Jade tells you what needs to be done and does not hold back. Jade knew what we needed and got us there!
Neil Westwater
Managing Director, Polaris Elements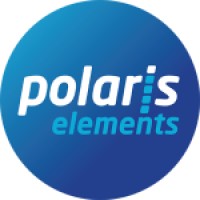 Jade helps us to understand where the market is for us, and knows when to act to get the best bang for our buck. From negotiating contracts for us, to introductions to new clients. Jade knows the movers and shakers of this industry and having her on board has saved us money, and got us in with the right people! 
Dominic Crowther
Sales Director, Salty Dog
Jade Worked with us on a number of projects from membership to events, she helps us to attain the high-grade events we put on. From sponsorship to the nitty gritty running of events. We loved having her as part of our team.
Sue Nelson
Executive Officer, Institute of Licensing